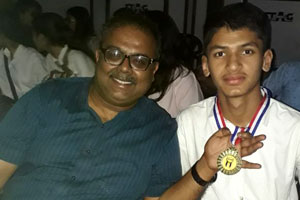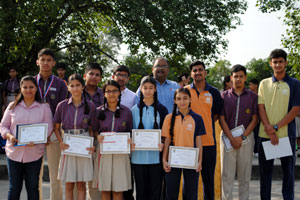 IIMUN is the leading brand in education conference management. It is an organisation that believes in the concept, for the youth and by the youth since its completely run by young students in the age group of 17-26 years.
In its Jammu chapter that was held at Heritage School, from 4th-6th May, 2018, students from KC International school participated and competed with 8 others schools from the Jammu region.
KCites outshone and marked an impact, despite the fact they had participated for the first time in the event. Harsh Dubey was bestowed with the award of best delegate in the BCCI category, whereas Harsh Suri and Ridhima Raina were given the Verbal Mention in UNSC for their poignant participation. Young and tactful photographer Chanakya Sethi, was given Special Mention in the IP category.
The Principal Mr Subhendu Sarkar appreciated the students for their hard work and tireless efforts.