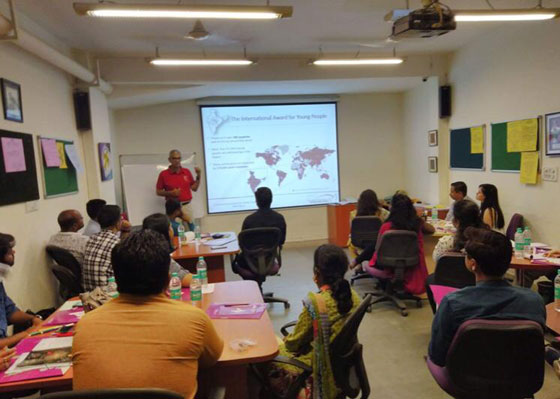 The International Award for Young People, India organized Award Leader Training (YES) Workshop at Award Training Center,ShahpurJat, New Delhi on 5th and 6th April, 2019.
The objective of the workshop is to make the potential Award Leaders belonging to different schools or Open Award Centres thorough with The Award Programme and how it functions. The two days workshop witnessed 20 participants from different institutions across India. The participants were given in-depth knowledge regarding the four domains of the programme i.e. Skills, Service, Physical Recreation and Adventurous Journey and also the Residential Project for the Gold Award Programme.
The workshop delivered by KapilBhalla (National Director), BivujitMukhoty (Programme Manager) and Pallavi Gill, Gold Award Holder, National Training Panel,IAYP India included interesting and fun sessions to engage with the Award Leaders.
The programme concluded with the presentation of participation certificates to the participants by Kapil Bhalla.